Renters are more than their Credit Score™
Make sure you choose
the best applicants
Learn More
Who's it for?
Landlords
Minimize your chances of being sued when providing landlord references
Eliminate the need and time required to repeatedly provide landlord references on former tenants
Safely delegate to the applicant the time-consuming process of gathering landlord references
Improve your current renters' behaviors and hold them accountable by documenting their performance during their lease
Verify that your applicants are not using fake or stolen identities
Know who has been and more importantly who will be a Great Tenant!
Renters
Minimize application fees to multiple rentals by providing landlords with the information they need to make a decision—TODAY
Know what your landlord said and be able to challenge any inaccuracies
Fully control who is able to see your Landlord-References
Empower landlords to consider all of your strengths not just your Credit Score
Jump to the front of the line by being first in providing what the landlord needs for a complete application
Show that you are the Very Best applicant!
How Does it Work?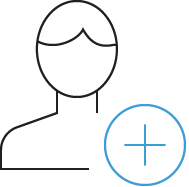 Create a FREE Account
Create an account.
Confirm your email address.
Verify your identity.
Create Landlord-References for all current and former tenants so they are published to the cloud for other system-verified landlords to purchase and view.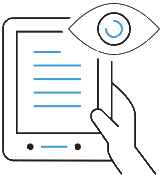 Purchase Landlord-Reference
Enter rental application details.
Purchase applicant's Landlord-Reference report and charge applicant as desired.
If applicant has no Landlord-References, request that they gather them.
If unable to view applicant's available Landlord-References, request that the applicant sign their Rental Release.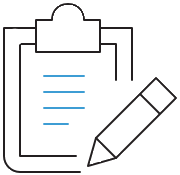 Make Leasing Decision
If not permitted to review applicant's Landlord-Reference report, decline the application.
Review applicant's Landlord-Reference report and rental history.
Approve or Decline the application.
Create and sign the lease.
Fill your vacancy and maximize your profit!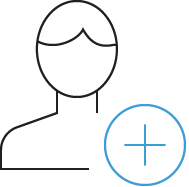 Create a FREE Account
Create an account and verify your identity.
Confirm your email address.
Review and confirm or challenge active Landlord-References.
Request Landlord-References from all other current and former landlords.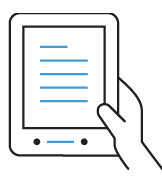 Sign the Rental Release
Log into Landlord-Reference.com and sign your Rental Release.
Submit your rental application.
Inform the landlord that your Landlord-References are available for immediate review so that you are "first in line".

Sign the Lease & Move In
Approve the landlord's application review requests.
If your Landlord-Reference report reveals past issues, consider offering more security deposit or higher rent.
Sign the lease, pay the deposit and rent, and move in!